PhD Student, Material Sciences – Biopolymer Network Limited, Christchurch, NZ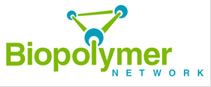 The Organisation
AgResearch is a strategic partner in the Biopolymer Network Limited (www.biopolymernetwork.com), alongside Scion, and, Plant and Food Research.
AgResearch is a leading Crown Research Institute charged with delivering science and innovation to benefit New Zealand agriculture and its wider economy.  Our internationally recognised scientists are dedicated to this mission and we collaborate with world leading science organisations and universities to achieve exceptional science delivery.  We are proud to be a unique organisation that is driving prosperity by transforming agriculture to better equip our future generations to come.
The Role
We are looking for an enthusiastic, innovative thinking PhD Student for our materials-based science research.  This role is employed by the Biopolymer Network Limited, with the benefit of access to labs and pilot plants across the three CRI organisations.  The focus for you will be on renewable economy land-based materials to facilitate the engineering of new products.
Aerogels are notable materials; however, there are limitations in the functional attributes of biomaterials relative to synthetic alternatives.  New knowledge will be created around how these aerogel structures can be used with potential seed meal (e.g. canola) bioactive mixtures or complexes and what functional properties are discovered. The study will include systems for delivery of functional actives and will form the basis for evaluating potential applications for industry.  The work requires analysis with respect to compositions, and processing parameters in terms of mechanical, thermal, surface, biodegradation/wettability, morphology, porosity, cross-linking and rheological characteristics of the composites.
Duties Include
Design and complete a PhD plan
Carry out successful experiments
Generate, analyse and interpret data
Publish scientific findings
Write, submit, and successfully defend a PhD thesis
You Will Have
An undergraduate / post grad qualification , BSc, MSc in biology, bio-chemistry, chemistry, materials engineering, food science etc
Skills in protein engineering
Ability to conduct protein analysis
Modelling experience
Excellent maths and computer skills
It would be beneficial to have knowledge of the NZ agricultural industry
Benefits
You will benefit from multiple lab technology and facilities
This three year studentship includes an annual tax-free stipend, tuition fees and consumables
Great working environment with cross collaboration between partners
Flexible working hours and more!
How to Apply
All applications must be submitted online via https://careers.sciencenewzealand.org/jobdetails/ajid/SYwa8/PhD-Student-Materials-Science-Biopolymer-Network-Limited-Christchurch,21711.html, where you can complete our online application form, and submit your CV, cover letter and any other relevant documentation.
If you would like to know more about this fantastic opportunity, in strict confidence, please contact Steve Ranford on +64 3 321 8647 or Steve.Ranford@agresearch.co.nz. Please do NOT apply for this position directly to Steve.
Expressions of interest close on 14 September 2017.
For more information about AgResearch and the Biopolymer Network Limited, please watch the video which can be found at the top of this advert. More information on the Biopolymer Network can be found on the website provided further above.
This post is not valid after Thursday September 14th, 2017
Related posts