5 Reasons Why Becoming a Medical Scribe Is a Great Way to Start a Long Career in Healthcare
The demand for qualified and capable medical scribes has continued to grow these past two years. Doctors and physicians, as well as hospitals and medical institutions, are realizing the value of medical scribes more. For those of you who don't know, medical scribes help physicians in handling secretarial and non-clinical tasks. Their presence allows doctors to allocate more of their time for patient care.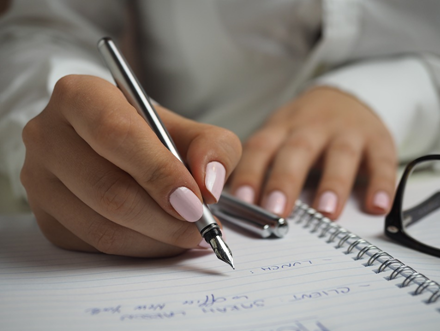 Becoming a medical scribe is a great way to start your career in healthcare. There are a lot of reasons why working as a scribe can help you shape a better future. We are going to take a look at the top five reasons in this article.
Valuable Experience
As a medical scribe, you will be working closely with a doctor or a physician in providing treatments to patients. You get to observe the physician as part of the collaborative process, allowing you to gain plenty of first-hand experiences.
Many medical students – and those who aspire to pursue a medical degree – are already taking this path to secure future success. You can work for top physicians and expand your professional network even before finishing med school, making the job even more rewarding.
A Rewarding Profession
Speaking of rewards, the increasing demand for medical scribes also leads to an increase in rewards offered by hospitals and practices. Larger hospitals tend to offer better rewards for medical scribes, but you can also find smaller practices and private doctors to acquire more on-the-job experience. It is up to you to decide which avenue you are interested in the most.
Master the Language
The healthcare industry and the people working in it use a lot of jargons and words. To fully understand the medical language, you have to be working within the industry. It is often a challenge for new doctors, especially those with minimum time working at hospitals and larger healthcare providers.
By working as a medical scribe, you will have the opportunity to learn about healthcare-specific language and use it in everyday activities. You can learn faster and be more prepared by the time you enter the field as a physician.
Health Records and Recordkeeping
There is no doubt that health records are valuable resources. Getting familiar with the newer electronic health records or EHRs will be a huge advantage to have as a physician. You can also benefit from knowing how records are kept in today's digital age. Once again, working as a medical scribe will grant you access to first-hand experiences you will not be able to acquire elsewhere.
It's not just about health records either. You can also learn more about imaging equipment and how to process information produced by diagnostic tools. These are essential skills to have if you aspire to be a doctor one day.
Plenty of Opportunities
To top it all off, getting started is relatively easy to do. You are most likely already qualified for the role, and you can find plenty of medical scribe jobs at the best institutions near you without a problem. All you need is the willingness to take that first step; the first phase into the world of healthcare and the bright future you can start shaping from today.
This post is not valid after Friday July 21st, 2017
Related posts