Do I Need A Visa To Visit the USA? [INFOGRAPHIC]
If you're not sure whether or not you need a visa for travel to the United States, this infographic should help you decide. Click on the image below to see the full-sized image.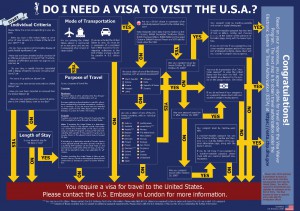 Having trouble reading the infographic? Try the handy Visa Waiver Wizard online questionnaire!
Source:Â http://www.usembassy.org.uk/
Related posts